Main content starts here, tab to start navigating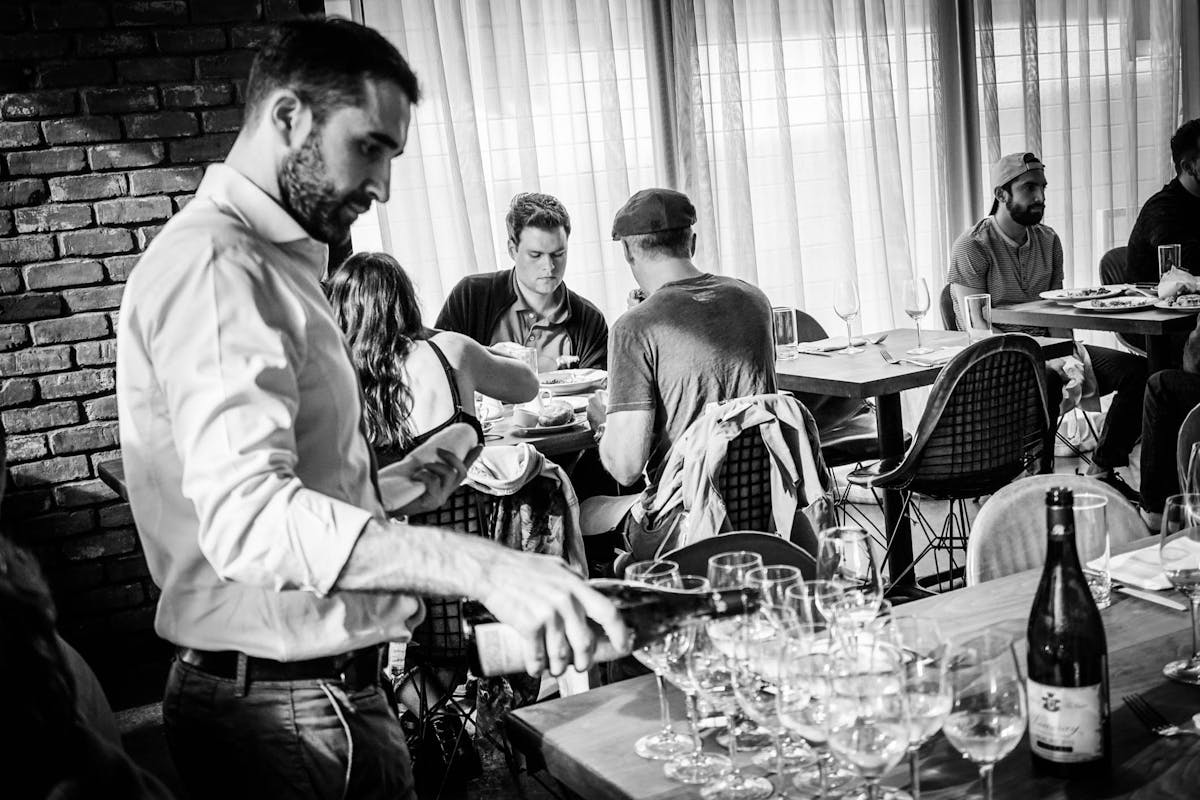 Ivan Zanovello
General Manager - Beverage & Wine Director
Ivan Zanovello joined The Tasting Kitchen in 2014 as Wine Director and was appointed General Manager of the restaurant in 2017. Holding the highest level of professional sommelier certification from Italy, he is passionate about delivering the best in wine, hospitality and experience.
Zanovello grew up in Saluggia, in the North of Italy, near the city of Turin. He found his passion for hospitality at a young age, helping his parents run the local café. As a teenager, he would find summer seasonal jobs in famous vacation spots throughout Venice and the Alps. He made his way to the U.S. as a college student studying abroad for a year in Phoenix, Arizona.
Zanovello continued his studies in hospitality management at IULM, a University in Milan, Italy. During this time he developed a long-lasting professional relationship with his mentor Daniele Pozzi. Zanovello became the Bar Manager at Solativo Vinosteria, where he quickly took over the wine program and its management. Daniele helped him understand the business behind restaurants, as well as the finer points of restaurant management. While at Solativo, he met winemaker Luigi Ferrando, who, together with his sons Roberto and Andrea Ferrando, inspired Zanovello to deepen his studies and to get to know the great and charismatic people behind the world's greatest wines.
Over the last 20 years, Zanovello has established many personal relationships with small wine producers throughout Italy and France – many of whom are found on the menu at The Tasting Kitchen. With a focus on the concept of terroir and inspired by the quality of wines from Burgundy and Piemonte, value is important him. The Tasting Kitchen offers a well-rounded selection of wines at the restaurant, from approachable to best in the world.
Zanovello speaks Italian, English, French and Spanish and is in love with the city of Angels. When not at The Tasting Kitchen, he enjoys long solo drives along the coast and catching live jazz and funk bands playing across the city.